You aren't alone if you are wondering whether your aging loved one should still be driving. After all, seniors often struggle with the demands of driving as they age. Instead of confronting your elderly loved one about their driving abilities, you can take several steps to either reassure yourself that they are still capable of driving or whether they need to stop driving permanently.
[caption id="attachment_867" align="alignright" width="300"]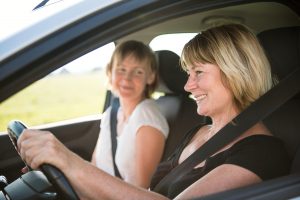 Elderly Care Manhattan NY Are You Worried About Your Elderly Loved One Driving a Car?[/caption]
Personal Observation
The best way to do a personal observation is to take a ride with your elderly loved one to see how they do. As you are watching, take note of their ability to operate the vehicle safely. Be aware of whether they are practicing safe driving habits and are aware of their place on the road. Watch for any physical conditions that may be limiting their ability to safely drive, such as poor vision, inability to turn the neck and head, or reduced reaction times.
Physician Opinion
Another place to get objective information about whether your elderly loved one should still be driving is from their doctor. While a doctor won't be able to disclose private health information to you without permission, you could volunteer to accompany your aging loved one to a physical exam. You should ask specifically about any physical limitations they may have that could affect driving. Also, inquire about medications your loved one may be taking that could interfere with their ability to safely operate a vehicle.
Official Driving Performance Evaluation
In many states, elderly drivers are required to renew their license in person after taking a few tests designed to evaluate ability. Seniors may be asked to take a vision test confirming their eyesight is adequate. Sometimes they will be asked to take a driving performance evaluation so the motor vehicle department can verify they still have the ability to take on the responsibilities of the road. If the examiner feels that they are not practicing safe driving, they will suspend or not renew the senior's driver's license. If they feel the senior is still capable of driving, they will issue the license right away.
The Elderly Need Transportation
With all this information, you'll be able to figure out whether your aging loved one truly should be driving or whether it's time to make alternative transportation arrangements. If the senior is no longer able to drive, it's critical that they still have access to all the stores, activities and social events they love. One way to ensure seniors have the transportation they need is to hire a senior care agency to provide basic services for seniors, such as cleaning, small chores, cooking and driving. You can work with senior care aides to set up a schedule of where your loved one needs to be and when. Other options include driving services and arranging rides with friends and family members.
Instead of worrying whether or not your elderly loved one should be driving a car, take steps to observe and evaluate their abilities. If doctors and driving examiners support your own suspicions, you can take the next step and set up a senior care plan that won't leave your loved one isolated and stranded when they can no longer drive.
Source: https://seniordriving.aaa.com/resources-family-friends/conversations-about-driving/facts-research/
If you or an aging loved one are considering Elderly Care Services in Manhattan NY, please contact the caring staff at Gentle Hands Home Care.