From what you see in and around your dad's home, you know he needs help. You suggest downsizing to a smaller, more manageable, home, but he refused. You mention independent or assisted living, and he blames you for trying to take away his freedom. You ask about having a caregiver to help out a few times a week. He also hesitates thinking a caregiver means having a babysitter or someone to boss him around.
[caption id="attachment_946" align="alignright" width="225"]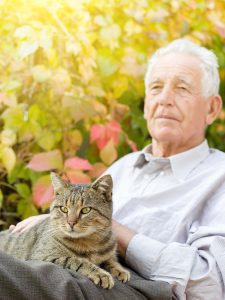 Homecare Long Island NY - Could Homecare be a Solution to Your Dad's Needs[/caption]
Discuss a Trial Run
Rather than ask your dad about hiring a caregiver, ask him if he'd be willing to try it for a month. If he hates it, you can then readdress it after the month is up. Knowing it's not a permanent thing may be enough to get him to agree.
During that month, he'll soon see that a caregiver is not the boss or babysitter he feared. He'll gain a companion. He'll have a friend to eat meals with and an assistant for bothersome chores like laundry and shopping.
Helping Your Dad With the Adjustment
As your dad gets to know his caregiver, you'll need to offer support. He may feel you're hiring a caregiver because he's become a burden to you. Make sure you emphasize that by having homecare available, it frees up time to spend quality time together doing things you both love. Explain that with a caregiver helping with housework and meal preparation, you have more time to do things like take him to a brewery or ball game.
Is the hesitance at allowing a caregiver in the home related to fear of a stranger? Let your dad have a say in the caregivers who come into the home. When you're talking to a homecare agency, bring your dad along. Let him ask questions, meet potential caregivers, and give his input.
For the first week or two, make sure you stop in and ask your dad how things are going. Talk to the caregiver and address any concerns. If there are concerns on either end, discuss them rationally. It may simply be a case of one caregiver not being the best match. If that's the case, you may need to try someone else. It can take a few attempts to find a caregiver who clicks with your dad. If you remain active in your dad's care, he'll see he's not being abandoned.
Are you ready to learn more about the duties caregivers can help your dad with? Call a senior homecare agency today to arrange a trial run with the caregivers in your dad's area.
If you or an aging loved one are considering Homecare Services in Long Island NY, please contact the caring staff at Gentle Hands Home Care.