Too many caregivers find themselves feeling sick and run down the longer that they're on their caregiving journey. If that's the case for you, there may be some changes you need to make to get a little bit healthier.
[caption id="attachment_897" align="alignright" width="300"]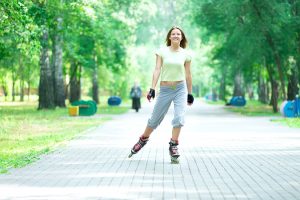 Home Care Services Jamaica NY - Keep Yourself Healthy While Caregiving[/caption]
Eat Well and Regularly
Busy caregivers often fall back on some poor eating habits because they're trying to just keep going. If that describes you, it's time to switch things up. Start doing meal prep weekly with whole fruits, vegetables, whole grains, and lean proteins. The more convenient the healthy food options are to grab and to eat on the run, the more likely you'll be to reach for those than for something less healthy.
Exercise as Often as Possible
Exercise works your muscles and it gets your blood flowing. It also helps you to sleep better at night, which can be a tremendous help when you're a busy caregiver. You'll also start to find that you're gradually experiencing much more energy as you stick with your exercise plan. Find activities that you enjoy so you'll stick with them.
Protect Your Emotional Health
Isolating yourself isn't healthy for you and it doesn't leave you in a good position to be an effective caregiver. Reach out to friends and family with whom you're close. Even if you're sending text messages when you have a chance, that's a start. You might also want to consider joining a support group in order to meet other caregivers who understand what you're going through.
Make Your Own Doctor Appointments
It's probably no big deal anymore to make appointments with your elderly loved one's doctor and to take her to them, but when is the last time you went to your own doctor? If you're trying to keep yourself healthier as a family caregiver, you need to make it a point to talk with your own doctor about your health.
Take Time for Just You
Everyone needs to take time away, including family caregivers. You can't keep going without allowing yourself to have down time. Schedule it in and keep those appointments with yourself. If you need someone to stay with your loved one while you take time to rest, consider hiring home care services providers. You can schedule them for regular intervals, ensuring that you take the time that you need.
Focus on caring for yourself and it will start to fit seamlessly in with your caregiving responsibilities.
If you or an aging loved one are considering Home Care Services in Jamaica NY, please contact the caring staff at Gentle Hands Home Care.