[caption id="attachment_791" align="alignright" width="200"]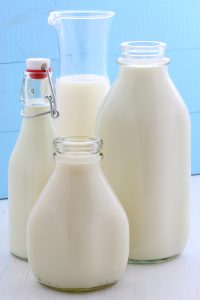 Homecare Hicksville NY - Tips for Controlling Fluids[/caption]
If you are a family caregiver for an elderly adult who is suffering from congestive heart failure, one of the recommendations that you have likely received from their doctor is to limit the amount of fluids that your aging parent consumes daily. Congestive heart failure can lead to fluid retention throughout the body, which can then put even further strain on the heart. Limit the amount of fluids that your aging parent consumes daily will help to prevent this strain as well as reduce the risk that they will experience difficult swelling.
For many aging adults, controlling fluids can be challenging. Helping them to adjust their lifestyle can make this easier for them while they journey with congestive heart failure as they age in place. Fortunately there are ways that you can simplify this guideline and help your parent make it a normal part of their routine.
Use these tips to help your loved one control fluids as they deal with congestive heart failure:
• Fluid is not just water. When it comes to controlling your parent's fluid intake, it is important to remember that this does not just mean the water that they drink. Foods that are comprised largely of liquid are also considered fluids. This includes soup, ice cream, gelatin, very juicy fruits, and ice pops. Make sure that you pay close attention to these foods and count them as part of their fluid intake.
• Measure their glasses. Most people do not know how much their glasses hold and merely estimate what they consume when they drink out of them. This is not adequate when controlling the fluid intake for seniors with congestive heart failure. Measure how much your parent's drinking glasses hold, and encourage them to accurately measure each fluid that they consume.
• Ease dry mouth. Your parent might struggle with feelings of dry mouth or dry throat when they are not permitted to consume as many fluids as they usually do. Help them to ease these feelings without increasing their fluid intake by encouraging them to suck on hard candy, chew gum, use mouth moisturizing products, or rinse their mouth with water and spit it out before swallowing.
If your aging parent has been dealing with congestive heart failure or their condition has worsened to the point at which you do not feel as though you are able to handle their needs properly, now may be the ideal time for you to start home are for them. An in-homecare provider can create a course of management and care that is right for their individual needs while also supporting a lifestyle that is active, engaged, and fulfilling for them.
This can include helping them to understand their condition and how it has impacted their health and quality of life, as well as the recommendations that their doctor has given them to manage their condition properly and stay as healthy as possible as they age in place.
When it comes to helping your elderly adult stay healthier and safer by controlling their fluids, this homecare provider can be a valuable source of support and encouragement. They can help your parent to remember the fluid intake guidelines that their doctor gave them and make meaningful changes to their regular routine that will help them to comply with these guidelines. This can help to ensure that they are able to live an active, satisfying, and enjoyable life while keeping their heart as strong as possible as they age in place.
Sources:  https://www.cdc.gov/dhdsp/data_statistics/fact_sheets/docs/fs_heart_failure.pdf
https://www.webmd.com/heart-disease/heart-failure/watching-your-fluid-intake-when-you-have-heart-failure
If you or an aging loved one are considering Homecare Services in Hicksville NY, please contact the caring staff at Gentle Hands Home Care.